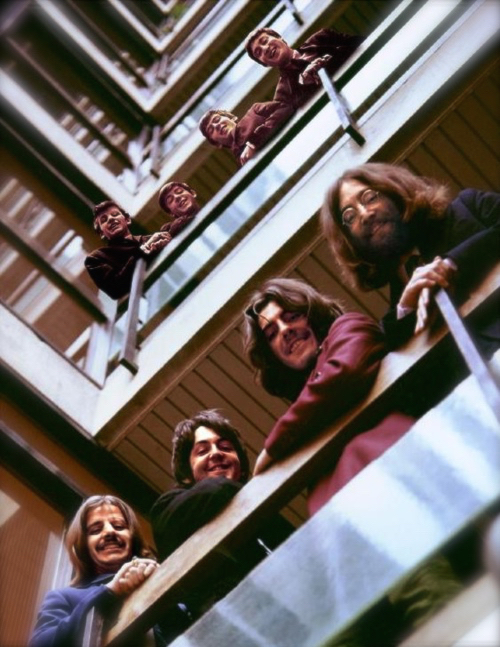 ビートルズネタ、もう一丁!
...少し前のニュースですが、ちょっと気になったので。
BlackBeatle
より転載させて頂きました。
THEY WANT TO DESTROY EVIDENCE!
.
ENDANGERED THE
"
HIDDEN SOUND TRACKS
"
6 months ago, on August 26, 2014 , was published to:
CREATE A NEW MASTER COPY OF
"
PLEASE PLEASE ME
", BY THE BAD STATE OF THE ORIGINAL TAPES.
A new master copy is created, (required for future reference or project), by manipulating the original tapes (which can no longer available, even being destroyed).
This news seems devoid of value, if not take account of the importance of the discovery published by BlackBeatle: there is "hidden sound tracks" in all songs!, starting with the first album!; and handling of this material, will only aim: destroy the evidence!
In fact, four days before this news (August 22, 2014), we dedicate a special note: The "hidden sound tracks" present on the album "Please, Please Me" (Yes, that same album which was reported: will suffer manipulating his mother tape). On that note, we explain didactic way as to have an alternative to the original lyrics, listening to singing different words on the left ear compared to the right ear; And consider this effect: a "filter"; A distant voice, acting as a shadow of the lead vocals, aims at creating an alternate letter that changes the meaning of "official" letter, and gives a new meaning, revealing. This note, on this link:
-BlackBeatle page: http://blackbeatle.net/letra-oficial-letra-alternativa-official-lyric-alternative-lyric/
-Facebook page: https://www.facebook.com/notes/blackbeatle/letra-oficial-letra-alternativa-offial-lyric-alternative-lyric/689982331089404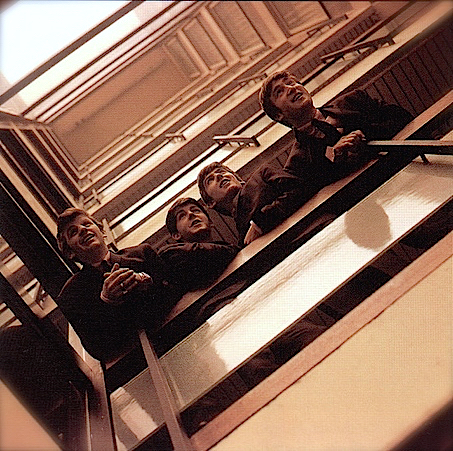 As important fact in that note, we add that: MATERIAL TO LISTEN TO IDENTIFY "HIDDEN SOUNDTRACKS", MUST BE IN STEREO FORMAT, to provide the full spectrum of sound, divided into two channel, and to arbitrarily select the left ear, leaving aside many sounds that hinder the developer listens. It is, "HS" (HIDDEN SOUNDTRACKS) ARE VERY DIFFICULT TO LISTEN IN MONO ( by transmitting all channels sound in the same channel). And guess what?: In addition to the news published, concerning the handling of the mother tape: You know what was the decision by Apple Corporation released just ten months ago, (in April 2014)?: Throwing (again), a complete remastering OF THE BEATLE DISCOGRAPHY IN MONO, and print it on VINYL!; That is: Create a new musical beatle product in MONO format to hide the "HS" (Hidden Sound Tracks), more easily audible in stereo format, and sell it disguised as an "innovative retro" idea, printed on vinyl.
To achieve this project: "BEATLES IN MONO, IN VINYL" was officially justified, a review of all archived beatle materials, as well as a possible manipulation thereof, if necessary (As published today in relation to the manipulation of the mother tape).
For example: Let's read the excuses mentioned by Sean Magee (engineer in charge of building the "new copy mother" from the album "Please , Please Me ") in the magazine "Uncut": (Working in "The Beatles in Mono"): "The tape was playing and it left a sticky sludge on the playback head," says Magee. "Which isn't very good: it places the tape under tension and potentially induces friction. We thought rather than have it do that, we thought we'll make a new one". Link here: http://beatlesmagazine.blogspot.com.ar/2014/08/beatles-engineers-forced-to-make-new.html
______________________
As one of the most important measures against the BlackBeatle discovery, has started a new remastered beatle discography in mono format (already published in 2009 [The Beatles in Mono, remastered 2009]), and for now, started with impersonation of original mother copy of "Please, Please Me" the first album, released in 1963, and whose "Hidden Soundtracks" have published just four days before this new, on our website. Surely the new mother copy, will have numerous "Hidden Soundtracks" deletions.
The analysis of this notice is necessary. Sure, there were many reactions against the BlackBeatle discovery; And the reaction contained herein, is just one of many made​​.
They want to introduce discography mono format as the big news, because it suits concealment of "HS", easily identifiable in stereo format. Therefore, we recommend the original historical discography, or, failing that, excellent remastering done in 2009 : "The Beatles Remastered in Stereo".
Also worth , of course , be attentive to the news that occur.
Until another time…
BlackBeatle group.